Wineries tours on Mt.Etna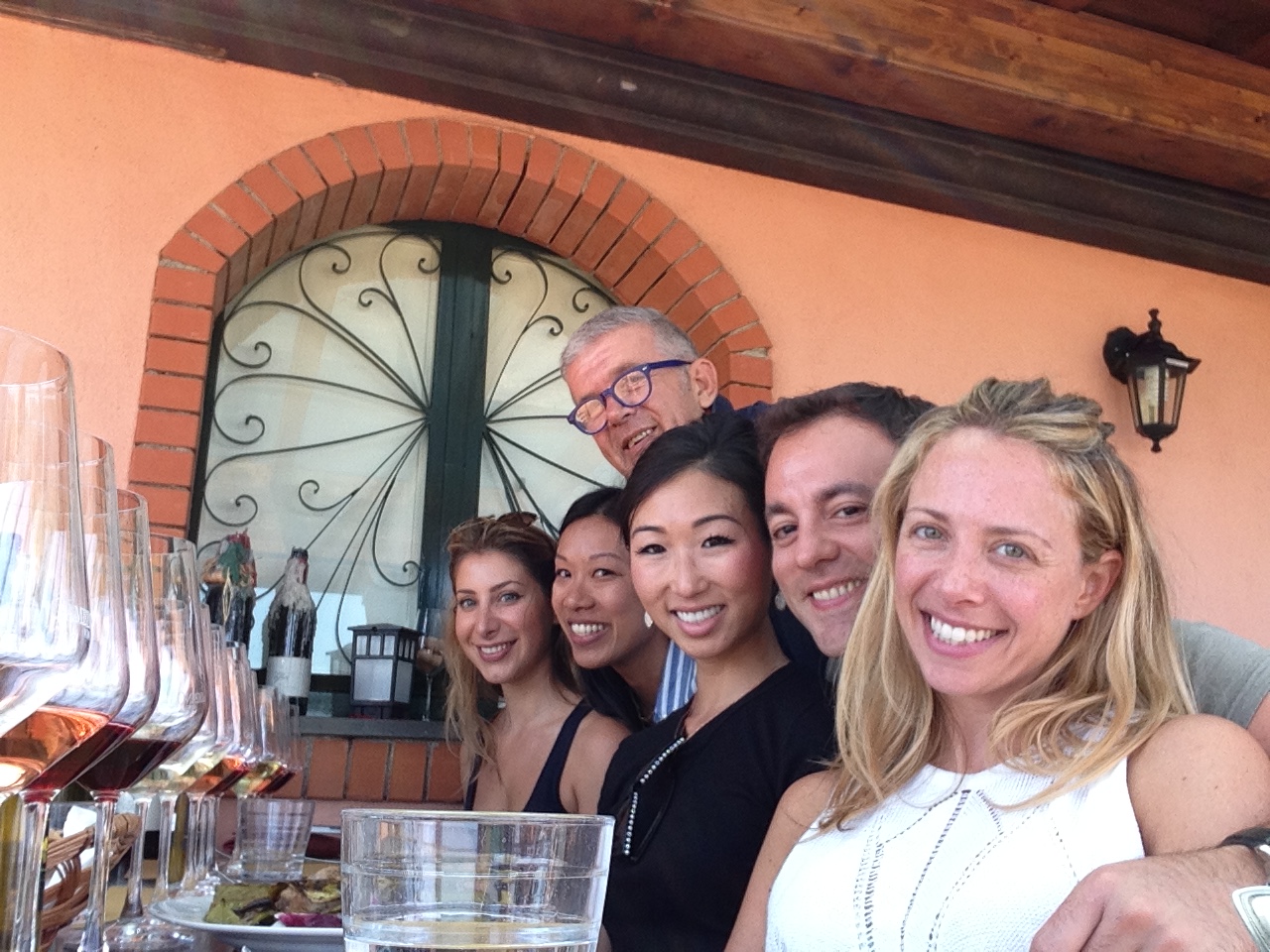 THE MOUNT ETNA WINES
VOLCANIC VINEYARDS
Making Wine in the Shadow of our Volcano
The Mount Etna region in northeastern Sicily seems an unlikely site,
for producing any wines let alone quality wines.
Mount Etna is an active, fearsome volcano that has erupted from time to time,
sometimes very destructive and very strong , for thousands of years.
Sicily it's one of Italy's hottest wine regions,
the vintners are now scrambling to purchase vineyard property in the region.
Etna's primary wine producing zone rises up the slopes of Mount Etna
Among 200mt. to 1,100 mt.Alt. one the highest commercial vineyards in the world.
Such high-elevation vineyards present some unique problems for vintners.
The steeply terraced vineyards are difficult to navigate with mechanical equipment,
so most of the tending and harvesting of the vines has to be done by hand.
Winters at these high elevations can also be harsh and the summers hot and dry.
You have to be committed, patient and tough to run a winery on Mount Etna.
Etna's soil is rich with volcanic nutrients, very important to growing grapes.
In this area the vineyards benefit the hot Mediterranean sun,
with Mediterranean breezes are conducive to an extended growing season.

Usually I suggest 2 wineries on request can do also 3 wineries.
Pick up from Your stay at 10.30am. to reach Etna area for enjoy the first one that can be Murgo
Here first enjoy a visit to the cellar wine and vineyards,
On Murgo Winery you can have Sicilian Spumante Brut white and rosè,
Etna white wine and red, all this accompanied with a chopping board of local ingredients.
Approx 13.00pm. we drive towards Gambino Winery where you'll introduce to this and start to enjoy Wine tasting with 1 white, 1 Etna Rosè, 3 red wine.
It is possible here to enjoy a typical Local lunch.
We can be ready at 16.00pm. to go back at your location where we can be at 17.00pm.

If you would like to do the third I can see who have room for us to
Corneliusson...or Vivera or Planeta, or Gelsomina


Here below we are into Murgo winery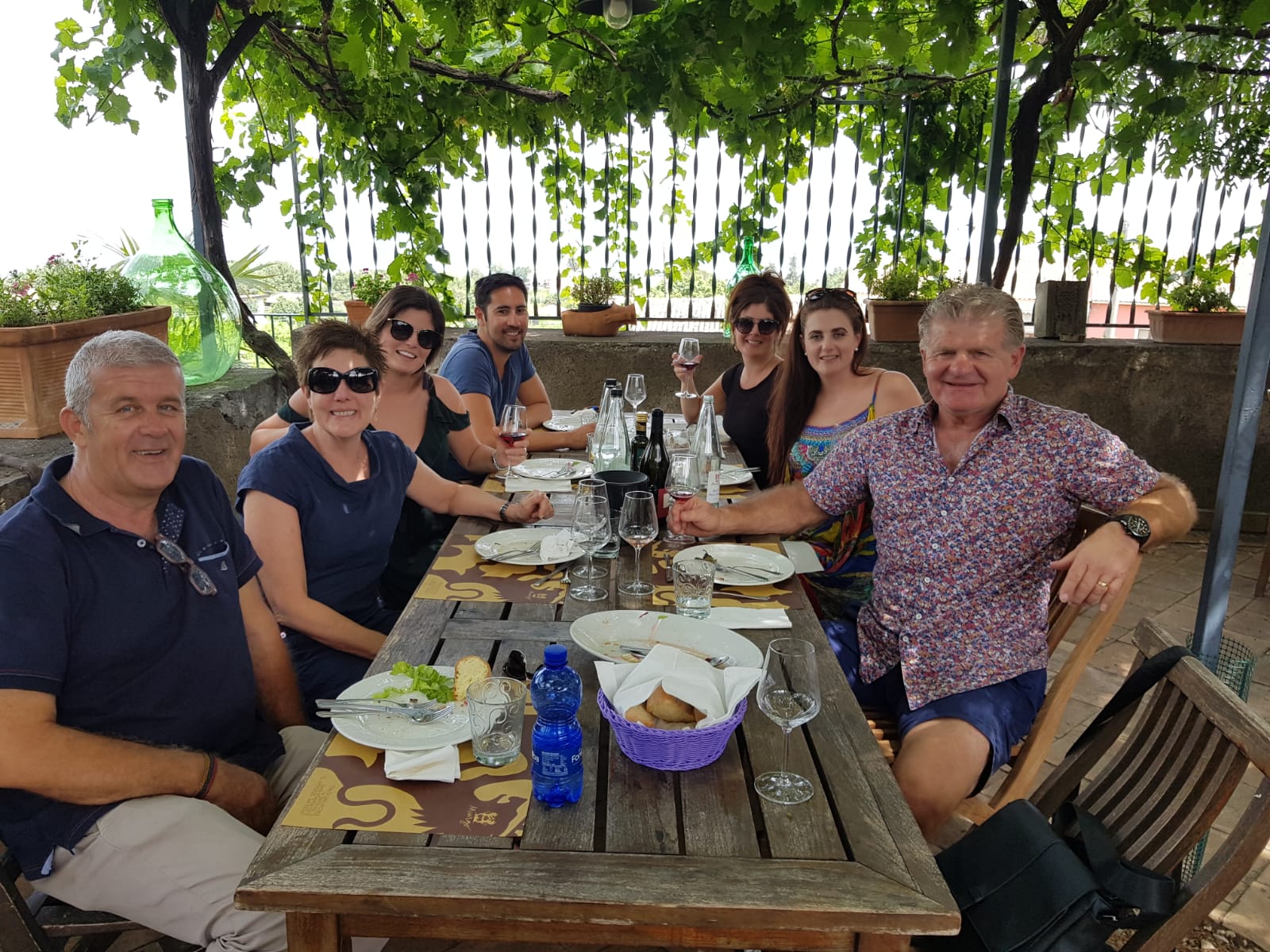 Here below Gambino Winery Vineyards.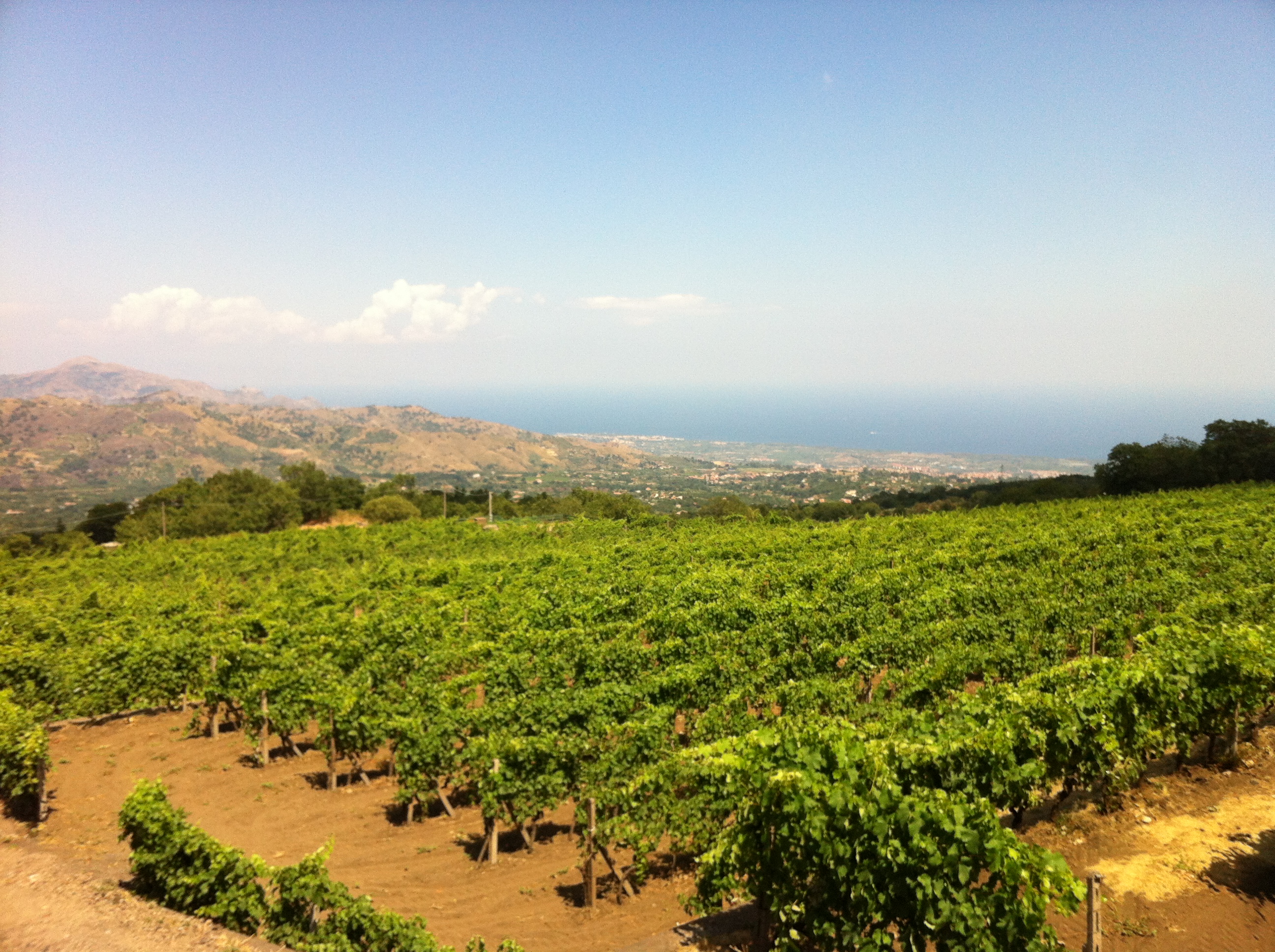 Here below in Gambino winery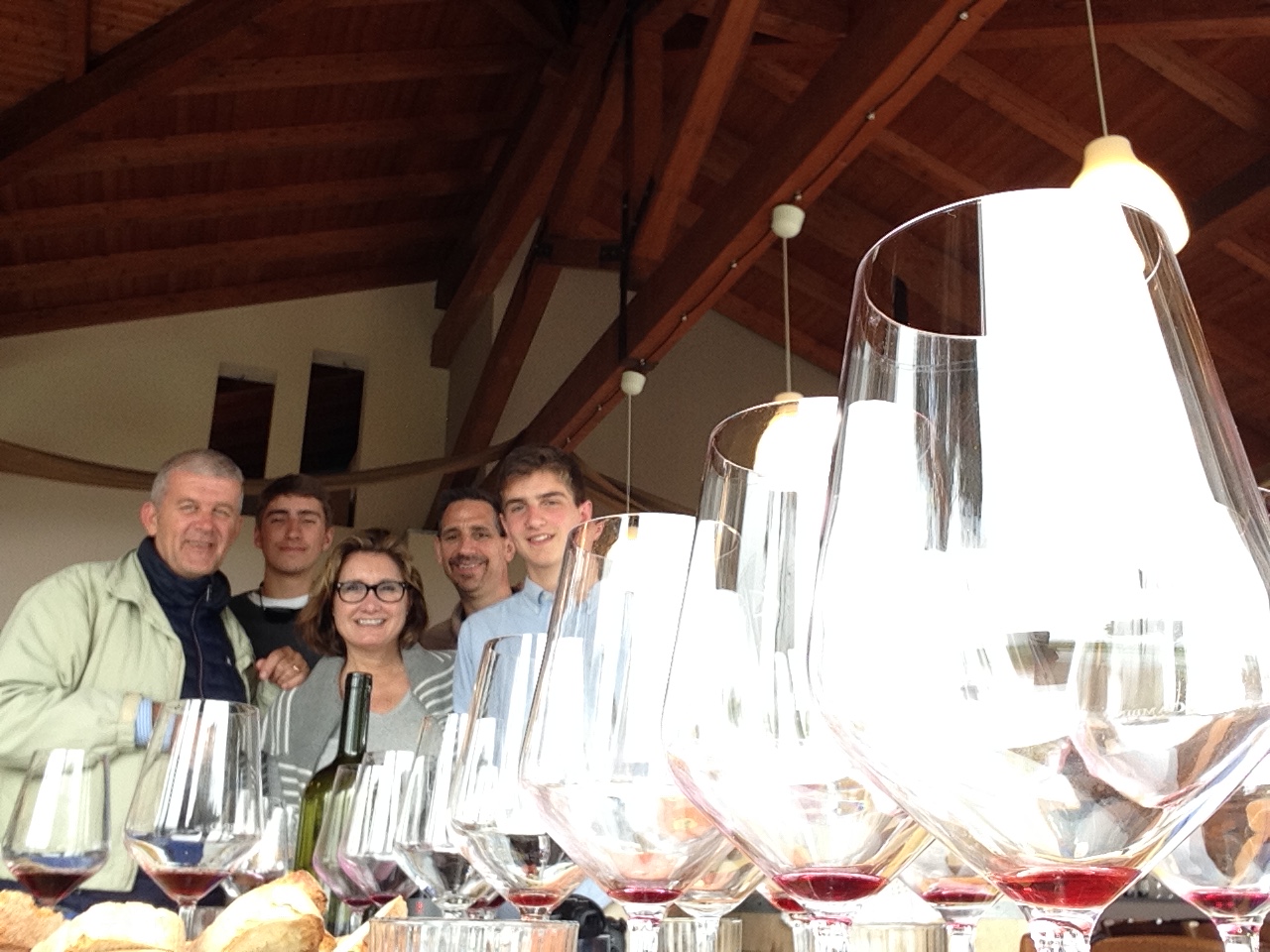 Here we have The 2001-02 Big Lava Flow up Nicolosi town,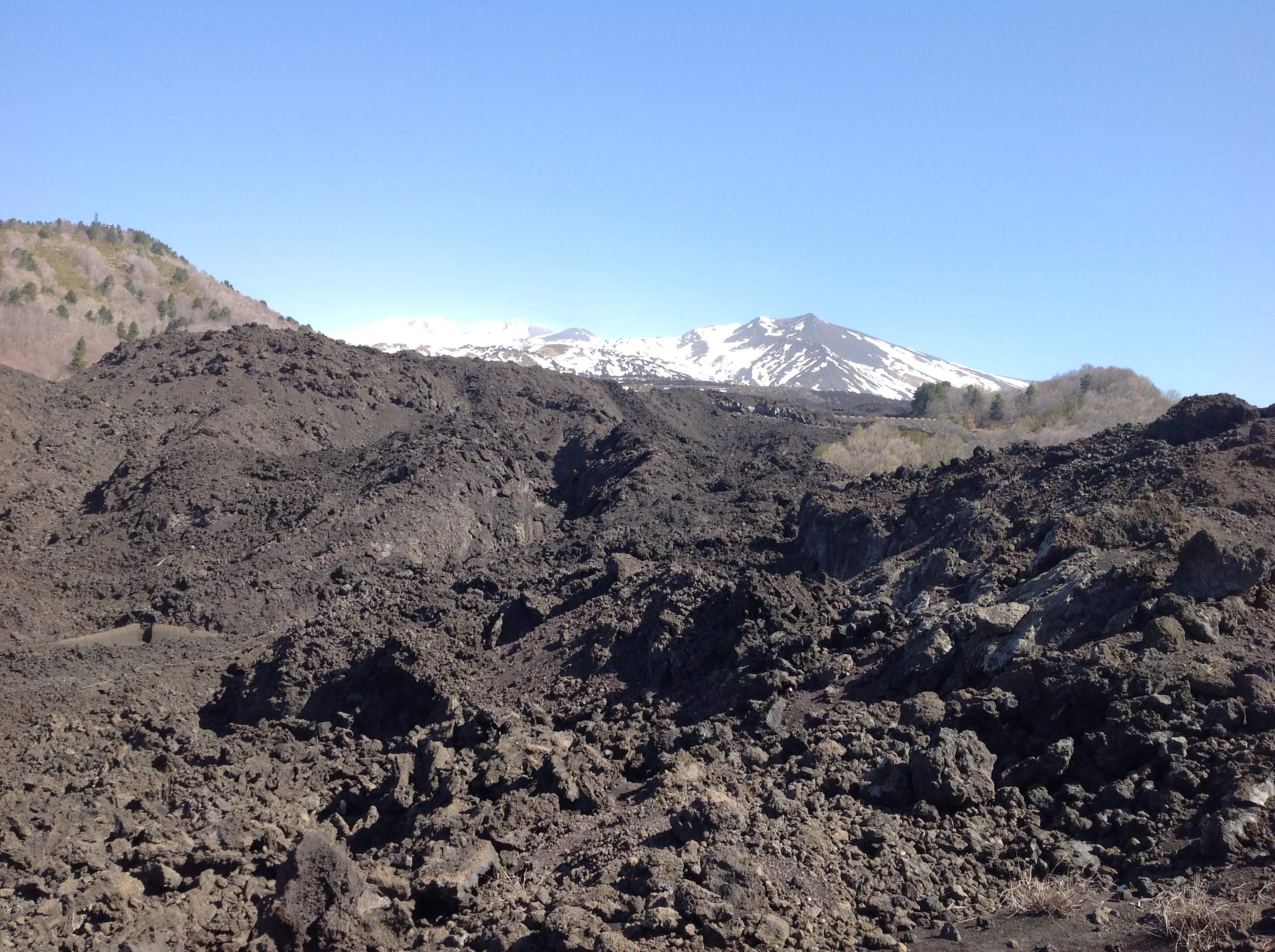 The Mt. Etna Volcano Experience with visit to one winery.
Here we have the Sivestri Craters - Last Eruption 1892 for 6 month.
Pick up can be from Taormina, Castelmola, Letojanni or Giardini-Naxos.
Let me suggest to start at 08.30am. from your location, in early morning it can be more easy
to enjoy gorgeous views landscape with fantastic scenarious on Etna.
we will enjoy a leisurely journey until the small town of Zafferana placed on South/East of Etna, here visiting the historical centre, with a nice walking tour we can tread the local streets to can enjoy some local products, after we continue our journey, first we stop at the lava flow of 1992 that stopped to run just next valley to Zafferana, after this we drive up to Silvestri Craters at Refuge Sapienza 2000mt. during you'll admire different oldest aged lava flows, also our drive it is inside an unusual mountain landscape for Sicily with forests of Chestnuts and stately Pine trees, in a short time we will meet an scenery more Volcanic,I would like to say magical, almost lunar ...
we will enjoy several stop in nice view points in order to give way to take pictures.
Once we'll reach at 2000mt. you can visit Silvestri Craters who of this line are in seven,
where you can walk on the top line of them and explore it, from here i can show also the oldest lava flow of 1669cs. that destroyed Catania and last biggest of 2001-02.
With this tour we can included a visit to winery where you can enjoy a wine tasting accompanied with chopping board of Local salami and cheese and some vegetables.

This is Motta Camastra Village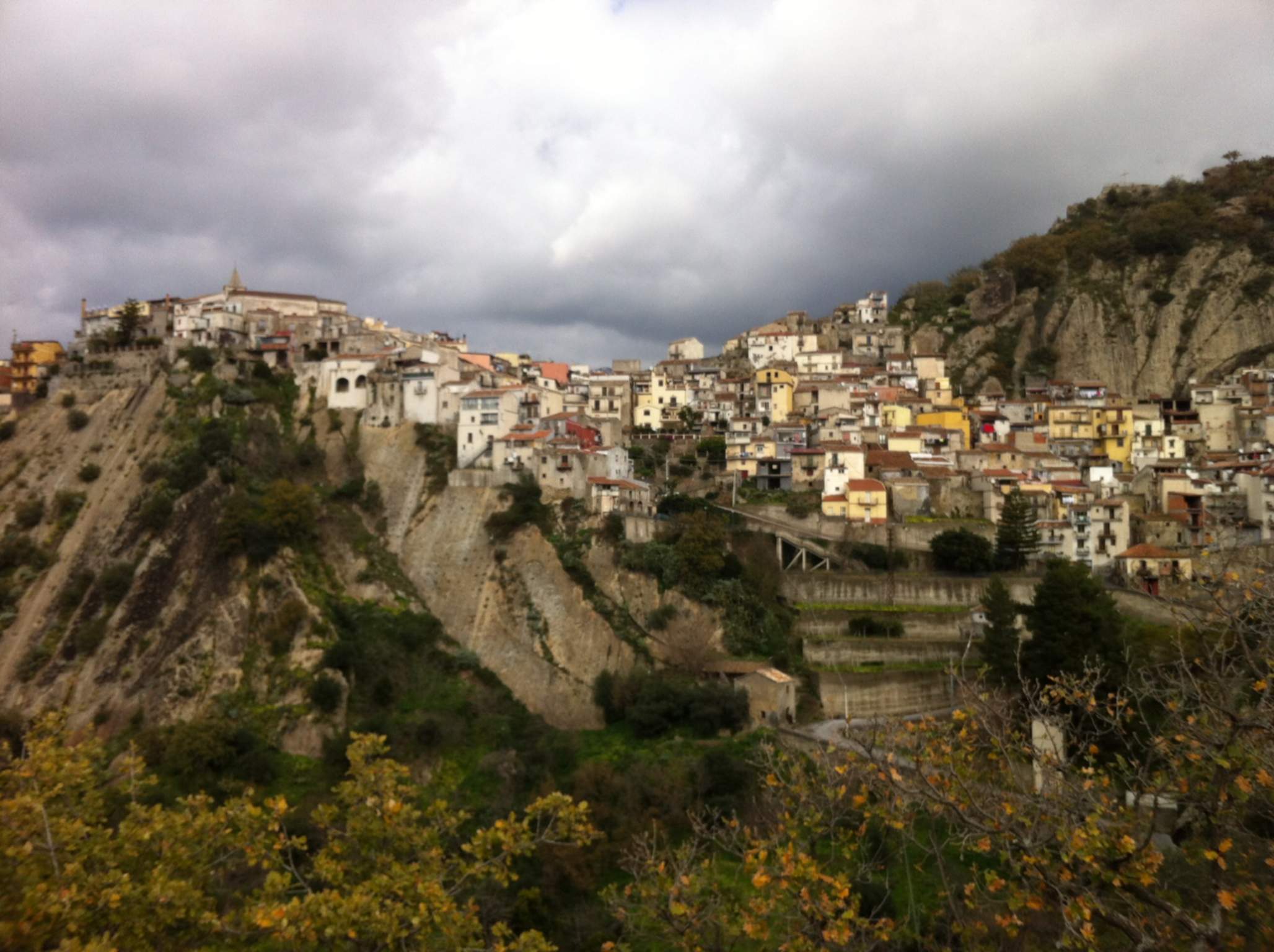 The unmatched Sicilian Villages sloped on Etna; Calatabiano, Motta Camastra &
Castiglione di Sicilia, Linguaglossa and a visit to Gambino Winery.
This tour is tailored to enjoy a full immersion in the Sicilian life style, with gorgeous scenery, from Taormina we drive direction the Alcantara Valley with a short stop to Calatabiano, then you will enjoy a short view just from the top of the Alcantara river with the Lavic-Basalt stone Gorge, this Gran Canyon probably it was formed during a large earthquake on this zone, then to the oldest small hill village of Motta Camastra, small village built on limestone houses with rooms inside the rock, very unusual visual experience to enjoy. after this we drive towards Castiglione, on the way we will stop to admire again Alcantara river near where it flows and born, finally when we reach Castiglione we enjoy a nice walking around the peak of the mountain, from where one can see some ruins of Castle. The houses in the centre still conserve its medieval authentic character, Today you'll feel a real environment of Sicilian Village, where history, uses and culture awaiting you. Later we following our drive surround Etna direction Linguaglossa for a short visit, after all this we drive to reach Gambino winery located in Petto Dragone area close to this beautiful town, here in Gambino you can also enjoy one fabulous meeting with our Life style, visit to winery with an wine expert that will following you for all the time, of course wine tasting with a typical Sicilian lunch brunch. This is a way to understand more about us.

A very valid craftsman who repairs bicycles